It has definitely been a bad week for the NBA's Los Angeles Lakers. The team had not only lost to the Oklahoma City Thunder on Wednesday with a total score 86:105, but set its own anti-record of the entire season.
Still have things to work on
Need to remind that the Lakers are the only ones among 22 teams participating in the restart to average with less than 100 points per game. Frank Vogel's players show a surprisingly poor performance with only 99.3 points ratio per event.
Chris Paul became the most productive player of the winning team in Wednesday's game – he scored 21 points and 7 rebounds in total. While the Lakers' most productive player in that match was LeBron James – he got 19 points and 11 rebounds.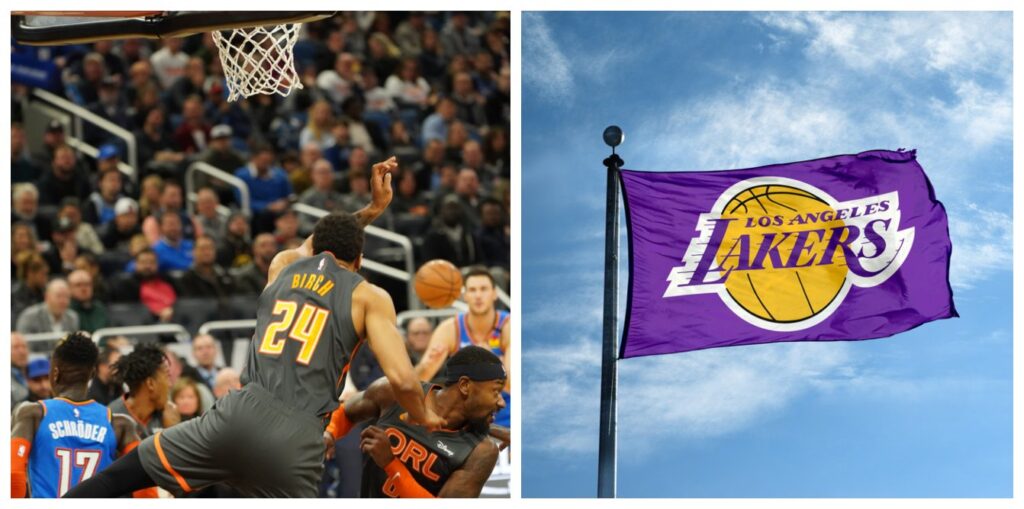 James, who is a three-time NBA champion and one of the most prospective basketball players in the United States, commented on his team's failure in the match against the Oklahoma City Thunder. He said:
"We were on a forced break for more than four months. Our loss shows that we still have many things to work on."
LeBron added that they have new guys, and they also need some time to fit into the team. Besides, a global quarantine resulted in certain changes to the training routine, and now they need to work double-harder "to get their legs back."
The Lakers' fans were rather disappointed by the game's outcome. Someone would say that the NBA's pros have set their own anti-record this season. Earlier, the team had another bad run in their defeat to the Toronto Rantors. Surprisingly, one of the Lakers' frontrunners, Danny Green, showed off a very weak gameplay that evening. The team's coach Frank Vogel stood for Green's defense and explained Danny's not-the-best-one play:
"We all have bad days, and that was the one for Danny… but I know he is a skilled shooter and he will make great shoots next time."
It is good to know that Vogel tries to cheer up his team during the bad times and lift the players' spirit. Of course, after the LA Lakers climbed to the top of the Western Conference in the NBA playoffs, it was strange for fans to observe such a dramatic drop of their legends. Hopefully, the Lakers will return to their previous great shape in the next games.