The ex-player and current ambassador of the Barcelona FC Ronaldinho Gaucho was released after a 5-month arrest in Paraguay on Monday evening. Currently, the football icon is on his way back home after months behind bars and home arrest.
Ronaldinho released after Paraguay arrest
No jokes with the law! Ronaldinho Gaucho learned this bitter lesson by hard after he and his brother spent 30 days behind bars and several months under home arrest in Paraguay.
The former Barcelona star was arrested in March when together with his brother, he tried to cross the country with fake passports. The local authorities appeared not from Barcelona's fan club and served the ex-player for 30 days in jail.
After a month behind bars, the court lowered out the penalty measures for two brothers. Ronaldinho and Roberto were moved to home arrest and spent four months in one of the Paraguayan hotels. According to reports, the brothers paid $1.5 M bail to change the jail cell to a comfortable room in a luxurious hotel.
On Monday, Ronaldinho's rep confirmed that the football star and his brother were finally released from the home arrest. The violators had to pay $100,000 each to get back to freedom. The money will go to the charities and social organizations in Paraguay. Fans joked that Ronaldinho could choose a better way to donate charities. Meanwhile, both brothers are on their way back home after their Paraguayan journey, which they will definitely remember for long.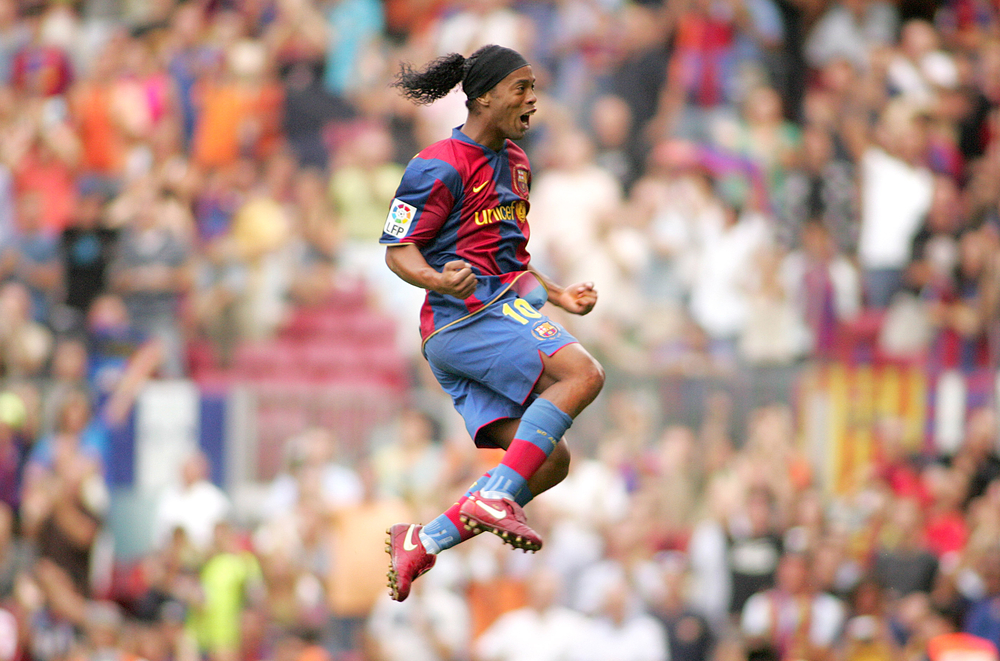 Neither Ronaldinho nor Barcelona's executives commented on the charismatic player's arrest yet. The footballer played for the Spanish club for a good five years. After he quit his career in big sport, Ronaldinho received a generous offer from Barcelona to become the club's ambassador in 2017. According to the agreement, the footballer will be an official representative of the Spanish FC at different global matches.
Barcelona's fans came in delight about Ronaldinho's return to the club in a brand new status. Before he quit his football career, Ronaldinho was crowned one of the most outstanding players in history. He showed awesome gameplay at the World Cup in 2002 and received two awards from FIFA as MVP of the Year.
Ronaldinho debuted in Brazilian Gremio, but his breakthrough came after he joined PSG when he was 20 years old. At different years, the footballer left his mark in several iconic clubs, including Milan, PSG, Barcelona, Fluminense, and others. Fans loved the eccentric star for his bright performances, unique playing strategy, and unforgettable goals.
Meanwhile, fans wait for Ronaldinho's return back home following his Paraguayan arrest and hope that the football icon will learn this bitter lesson – no jokes with the law.